Ever logged into you're email on a public computer and then worried you forgot to log out? Maybe you logged into several different websites. Oh God! Did you leave you're WordPress blog logged in on that BestBuy display computer?!
Next time, use UltraLogout. A simple website you can access via numerous different domain names, and instantly log out of dozens of websites, such as Dropbox, eBay, GMail, Google, Steam Community, ThinkGeek, and much more.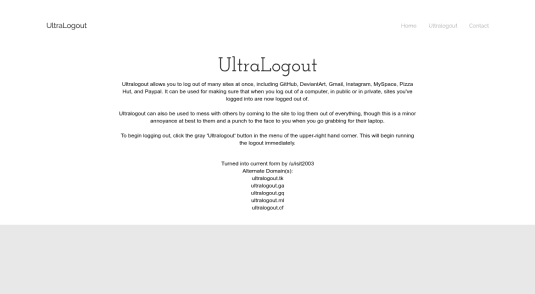 You can access the website via any of the following URLs. Then simply click on the Ultralogout link in the navigation – and you'll be logged out in seconds! As with all great webmaster resources I come across, UltraLogout will be listed in our webmaster resources directory here – should you ever loose the link.